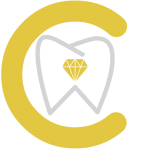 DENTAL AND OROFACIAL CLINIC
COSMETIC DENTISTRY  │DENTAL IMPLANTS │ GENERAL DENTISTRY │  FACIAL TRAUMA CARE  


DENTAL AND OROFACIAL CLINIC
COSMETIC DENTISTRY | DENTAL IMPLANTS | GENERAL DENTISTRY |  FACIAL TRAUMA CARE 
TREATMENTS
OFFERED AT OUR CLINIC
About Our Dental Clinic
Estd. since 2017, Our Dental Clinic offers a wide range of treatment procedures by our vastly experienced professional doctors who have been trained abroad,  using the most advanced modern equipment and sterilization protocols equivalent to that of European standards ., which includes high end  advanced premium dental Treatment Services including Smile makeover, implant surgery, advanced endodontic therapy, maxillofacial / jaw surgery, cosmetic dentistry, dental hygiene therapy, tooth replacement and  much more
Something is wrong.

Instagram token error.
Dr. Bhargava is an excellent dentist with caring, knowledgable, professional and an expert in his field, my mother was happy and satisfied with the service provided for her DENTURE. You will be in good hands as his main priority is making sure his patients are comfortable and get the best, I would recommend DR Bhargava to anyone who needs a good dentist.

Saigeetha Srivastav


1/05/2018

The clinic looks neat went for regular dental checkup...only thing i would suggest is to accept paytm...

Ravi Teja


1/04/2018

I got cavity on wisdom teeth suffering from 2 months with horrible pain I use to do home remedies like clove oil which will give a temporary relief. One day I visited his clinic he examined and told me it cannot be done with root canal. The only solution is to remove the teeth. He gave some medicine and gave me a date. With my busy schedule i took it easy and continued to me rotine work. After 2 weeks one fine day all of a sudden I got pain again. as usual I applied clove oil no use I took pain killer no use. The pain is becoming horrible. Then I called dr.bhargav and explained him the situation. He gave me an appointment and message me the some medicine to sustain till that time.it gave me a great relief. I went at the appointment time he examined again and said he cannot do surgery now because the teeth was fully infected he gave some medicines along with the antibiotics. Next day I went for the surgery First he council me and explained everything. I was very much worried about the pain. He started surgery with anesthesia he made the area numb he waited for 5 min's he started to remove the teeth I am feeling slite pain he injected something else in my teeth. He again started to remove the teeth with in 10 to 15 min's he said your teeth have come out. I was shocked. I could not feel any thing He did it in a professional way. he is very friendly. This is my 4 the day I am absolutely perfect now. Before surgery eating food is a biggest task for me . Some times I left the meal with the single bite.

Arikeri uma maheswar rao


10/18/2018
---
INDIA
5-12,Geetha Nagar, Malkajgiri (Above Nakoda Jewellers),Hyderabad ,500047.
---